Regenerative
Sports
Medicine
Get back to doing the things you love,
faster without surgery.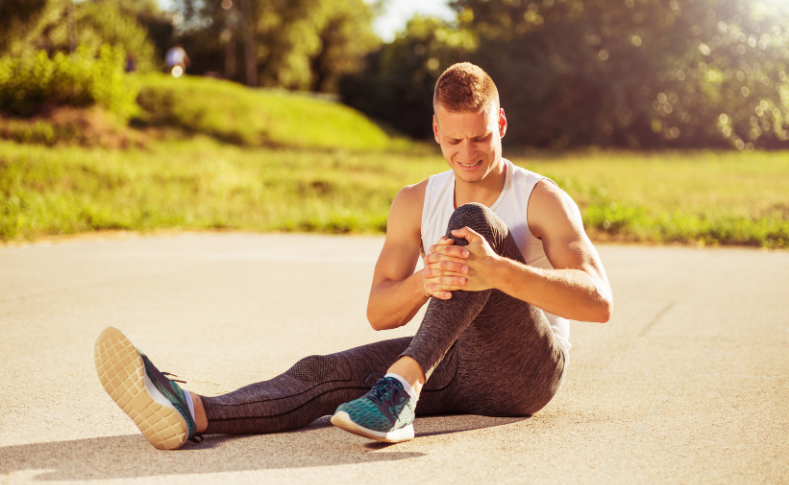 Discover the benefits of regenerative therapy
Use your body's natural healing ability to repair damage to bones, muscles, cartilage, tendons, and ligaments non-surgically.
Dr. Tracy has a special interest in managing orthopedic and sports injuries of all conditions. He has extensive expertise in joint and musculoskeletal procedures and was among the first to be certified in Interventional Orthopedic Medicine through the American Academy of Orthopedic Medicine.
PRP - Regenerative Stem Cells - Exosomes - Orthobiologics
Dr. Tracy utilizes non-surgical treatments to strengthen the body's natural healing process. Whether you are sidelined with an injury, living with arthritis pain or recovering from surgery, our advanced methods can help you get on with life faster and heal more fully.
Regenerative medicine works to repair and regenerate tissue that has been damaged by disease, injury or congenital issues.
We offer several types of safe, non-surgical treatments in the form of platelet-rich plasma (PRP) injections, Regenerative Stem Cells from Wharton's Jelly Umbilical Cord, Exosomes from human mesenchymal stem cells (MSC's), and Hyaluronic Acid viscosupplentation. Many times we combine these to offer a rich source of natural healing factors that your body uses to boost tissue regeneration, heal wounds and repair cartilage.
Conditions Treated by Dr. Tracy
Recovery & Rehabilitation
Prevention of Osteoarthritis
We provide a thorough examination to determine if you are a good candidate for regenerative medicine treatments. Once approved, a personalized treatment plan will be developed for each patient.
The Wharton's jelly region of the umbilical cord has shown to be a rich source of regenerative cells including growth factors, scaffolding proteins, exosomes, hyaluronic acid, and mesenchymal stem cells (MSC's).  
How does this work?  The Wharton's Jelly of the umbilical cord is extracted and processed to yield a high concentration of cytokines, growth factors, hyaluronic acid, and MSC's.  This allograft is then injected into the area of your body that we are trying to heal or regenerate.  This can be combined with PRP or viscosupplementation in many cases.

One of the latest discoveries in the field of biological based therapies, exosomes have shown tremendous promise and effectiveness. Exosomes are constituents within stem cell and serve as their primary means of communicating with other repair cells. When injected into the region of injury, exosomes initiate a profound repair reaction that ameliorates pain and disability.
Exosomes can be used to address conditions like arthritis, degenerative disc disease, muscle/ligament tears, tendinitis, sports-related injuries and more.
Platelet-Rich Plasma (PRP) Treatment
Speed Post-Surgical Recovery
Increase Flexibility & Motion
Improve Balance & Coordination
PRP treatment begins with a simple blood draw. Your blood is then then transferred to a cutting-edge device to separate your body's platelets from the other components of your blood.
Next, the separated PRP is injected into the site of your pain or injury, where it releases healing factors that help accelerate and augment the healing-regenerative process in the body. In some cases, ultrasound imaging is used to guide the PRP injection.
"I really enjoyed my experience with Dr. Tracy. He's very kind and listens to you. He doesn't rush when he talks to you and he knows what he is doing. The secretaries were also very kind and easy to work with.
"Very nice Doctor and staff! Dr. Tracy is not in a hurry to pass through patients. He listens to your concerns and problems. He is a doctor that truly cares for you.
"I am very pleased with the Fletcher Family Medical Center staff. They offer a very friendly and warm setting. I highly recommend FFMC as they will surely take great care of you.