Health at the center of community.
We are your partner in healthcare.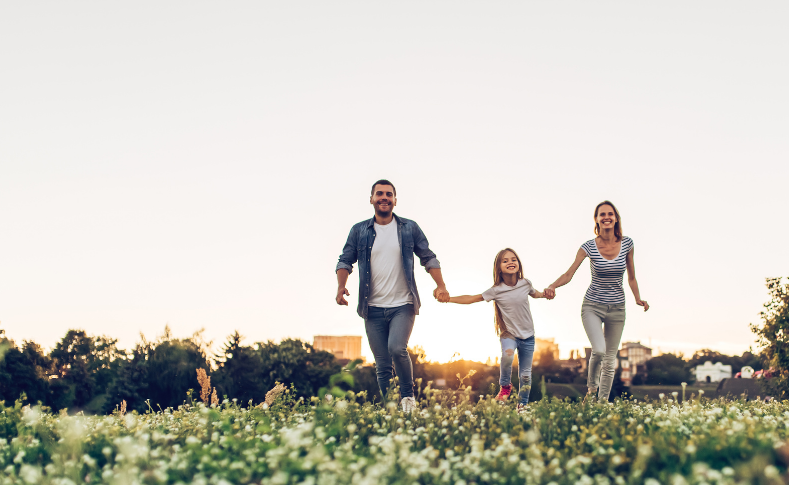 To bring our family to yours we rely on people-centered design, smart application of technology, and a team of talented primary care providers who have the time and tools to make the right decisions. The integration of these elements allows us to offer a seamless experience that not only saves our patients time and money but also leads to better health outcomes and happier lives.
Fletcher Family Medical Center has a great team of health care providers, allowing us to practice medicine the way it should be. Each of our professionals has the time to invest in personal relationships and engage in thoughtful decision-making with our patients.
It's the people who make Fletcher Family what it is and we are extremely proud of the achievements of our staff. We all work together to help our patients through recovery, providing the best possible care.
Dr. Robert Tracy
Medical Director
Dr. Tracy completed his medical school in Florida before moving to Los Angeles for his residency training at the USC Family Medicine program at California Hospital in downtown LA.  He was honored to have been elected Chief Resident during his 3rd year by the faculty and fellow residents.  In addition, he was awarded the Richard G. Hahn award for his dedication to  family medicine during his residency.  Dr. Tracy takes great pride in practicing full spectrum family practice including many different office procedures and caring for adults, women, children and seniors.
Dr. Tracy has advanced training in non- operative regenerative orthopedic procedures through the American Association of Orthopaedic Medicine (AAOM).  He has trained with pioneering experts in such therapies as Prolotherapy and Platelet-Rich Plasma (PRP) for joints (knee, shoulder, spine, hip), muscles, tendons and ligaments.  Dr. Tracy has treated patients in Lima, Peru and Gudalajara, Mexico.   He was part of the first group to get certified in Interventional Regenerative Orthopedic Medicine (IROM-C) through the AAOM.
Dr. Tracy is married and has a son and daughter.  He enjoys exploring the mountains and deserts around Southern California and traveling with them during his free time.  They love to play tennis, go skiing, and rock climbing any chance they get.
Dr. Ron Birnbaum is a board-certified dermatologist and a Fellow of the American Academy of Dermatology. He lives just a few minutes away from Fletcher Family Medical Center in the Silver Lake area with his wife Lisa – a pediatrician turned TV-writer – his three children: Otis, Clementine, and Lucia, and his dog Bianca.  He is the son of immigrants from Argentina and speaks Spanish happily.
A graduate of Yale University and the University of California, San Francisco, School of Medicine, Dr. Birnbaum trained as an intern at Children's Hospital of Philadelphia and at Harbor-UCLA Medical Center. After internship, he served as a general medical officer in the United States Navy where for over four years he was "Doc" for Naval Mobile Construction Battalion FIVE or the famous US Navy Seabees.
After honorable discharge from the Navy, he returned to civilian life in Los Angeles.  He completed residency training in dermatology at Harbor-UCLA Medical Center, serving as Chief Resident in his final year. Dr. Birnbaum went on to serve as Interim Chief and Residency Director there until 2015.
In addition to caring for patients at Fletcher Family Medical Center, Dr. Birnbaum currently teaches dermatology as a faculty member at Harbor-UCLA Medical Center and the USC-Eisner Family Medicine Program, where he holds the title of Voluntary Asst Professor of Family Medicine at the USC Keck School of Medicine.
Dr. Birnbaum is a youth soccer referee in the American Youth Soccer Organization, officiating games in the Los Feliz-Silver Lake Region 1567. He also an American Contract Bridge League NABC Master.
Martha Amaya Morris
PA - C
Martha Morris is a board-certified Physician Assistant at Fletcher Family Medical Center. She completed her Degree at Stanford University/Foothill College and earned her Master of Science Degree at Saint Francis University in 2011. Martha is a member of the California Academy of Physician Assistants.  She is certified by the National Commission for Certification of Physician Assistant.
Her clinical experiences include nursing and health education.  She has over 10 years of experience as a Cardiac Nurse and Health Educator.  She was born in El Salvador, raised in Los Angeles, and is fluent in Spanish.   She is extremely proud of her culture and dedicated to serving the diverse communities of Los Angeles.  She is motivated by her passion for medicine and currently works within the clinic, hospital, and nursing homes.